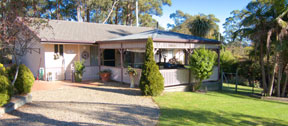 Our newest addition to the Fairway Motel. This is a beautiful cottage with 2 x bedrooms, 2 x ensuite bathrooms, full laundry, huge lounge and full-size kitchen. Just like a house. Also has private, fenced gazeebo making it safe for young children.
Situated on one side of the pool area, and yet away from other motel rooms, the cottage is designed for families with full use of all motel facilities. Ideally sleeps 4/5 people with space for extras.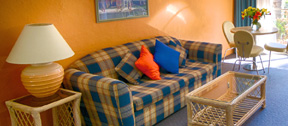 Our Superior Spa Suites are ideal for couples or corporate executives looking for a relaxing retreat when staying in Merimbula. Separate from the other rooms with a private patio and grassed area, our Superior Spa Suites offer total privacy and serenity for you to enjoy your luxurious accommodation.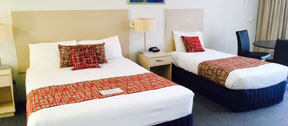 Our Deluxe Rooms are designed for corporate travelers, couples and families, and are able to sleep 4-5 people. Our Deluxe Rooms basically have everything in one very large room. You may choose downstairs with private patio or upstairs with private balcony. Interconnecting rooms are also available.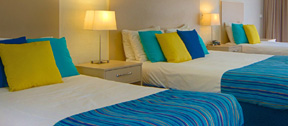 Our Family Units are comfortable and spacious and can easily sleep 6+ people. Ideal for large families or a group of friends, Family Units are perfect for medium to long stays in Merimbula. Our Family Units feature: