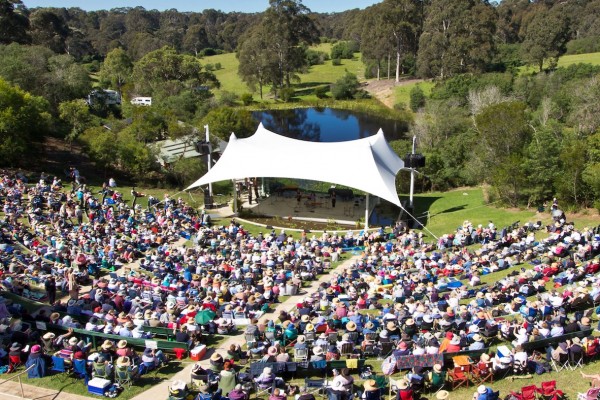 Well there are plenty of reasons to visit Merimbula all year round, including our great golf courses, restaurants, water activities, clubs, shops, attractions and much more which you can find here.


Other reasons to visit in from February to April include the fact that there are less people around (than December and January), the water is warmer and the accommodation tarriffs are cheaper.
But we did promise to give you 3 GREAT reasons to visit in March, so here they are.
The Merimbula Eat Festival - 13 March
The event is now in its fourth year, and the 2016 menu again showcases the freshest harvest from ocean to farm, seasonal produce and artisan breads and desserts.
The festival is held on the foreshore of Merimbula lake, with premium plated fare served in a market-styled feast between 10am and 2pm. No dish will cost more than $8 and there are locally made beverages to go with them, including Sapphire Coast wines and beer. You can find out more by visiting the Eat Merimbula Facebook Page


The Bermagui Seaside Fair - 12 March
The Bermagui Seaside Fair has been held each year on the second weekend in March since 1998 and now attracts up to 10,000 people. It is a celebration covering multiple venues and events. With broad community involvement it celebrates our generation, culture and the unique features of our beautiful region. Features include a street parade, childrens entertainment, art and photography exhibitions, market stalls and live entertainment. Visit the web site for more information.


The Four Winds Festival - 22 March


Four Winds Festival is held every second year to celebrate classical music in the beauty of the Far South Coast of NSW. The Festival features premieres of new works and collaborations you won't hear anywhere else.

And what a magical place! Just 9km from Bermagui amidst the wild beauty of the Far South Coast at Barragga Bay, Nature's Concert Hall comprises...The Sound Shell, an exquisite, open-air amphitheatre and The Windsong Pavilion, a world-class indoor performance space. For more information and tickets visit their web site.

So there you have it, at least 3 good reasons to visit Merimbula in March 2016. Of course if you are visting, we invite you to stay at the Fairway Motor Inn in your choice of rooms. We hope to see you soon.